INNOVATIVE
PLUMBING PRODUCTS
FROM


Discover ThermOmegaTech's complete line of quality, self-actuating,
thermostatic valves for a variety of plumbing applications including: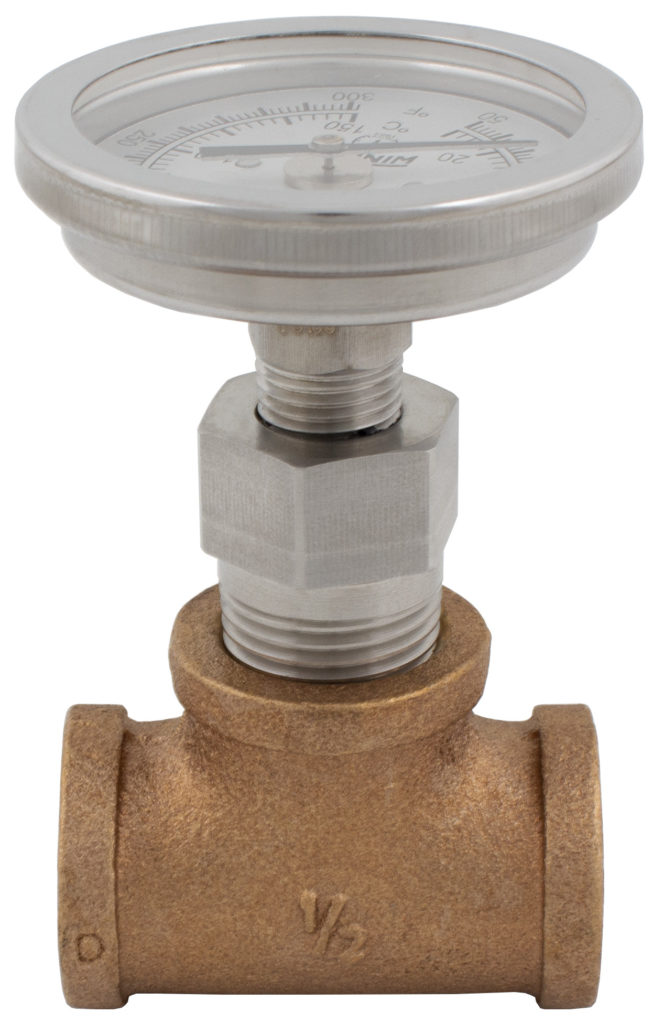 CircuitSolver® Thermometer Assembly
Self-actuating thermostatic balancing valves offered with a Thermometer Assembly
for seamless integration into domestic hot water systems (DHWS)
CircuitSolver valves are now available with a temperature gauge.
The thermometer assembly can be purchased independently as an added accessory to CircuitSolver® valves in your system or integrated into any CircuitSolver® configuration for effortless installation. Every integrated design is fully assembled and tested for actuator accuracy and leak points before leaving our facility.
Features
Monitors system temperature with an easy-to-read dial

Available with any CircuitSolver® configuration or independently

Sizes include 1/2″, 3/4″ & 1"

Measures water temperatures 50°F – 300°F (10°C – 149°C)
Approvals
Fully compliant with Section 1417(d) of SDWA, the Safe Drinking Water Act

Supports efforts toward LEED Certification
Specs