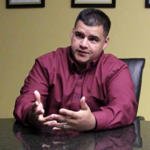 "Circuit Solver® is a game changer in balancing DHWS and I would definitely use it as a standard in future projects."
Matt Trevino – DBR Engineering

FAQ's
Click on a question below to see the answer.
Discover how CircuitSolver® will make a significant difference in performance, savings and durability for your building's domestic hot water system. To learn more about CircuitSolver® and its application in your projects, please contact Lauren Berenato, Commercial Plumbing Channel Manager/Engineer, at CircuitSolver@ThermOmegaTech.com.
For news, updates, newsletters and more, please provide your email address here.
Thank you!